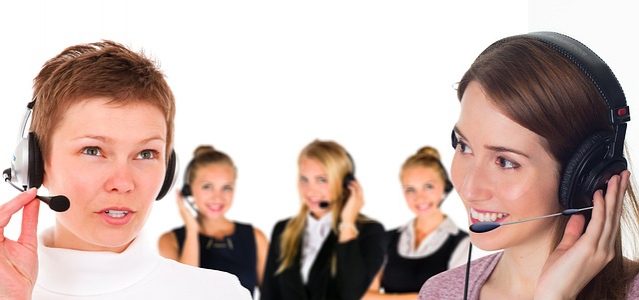 If you need a telephone voice over(IVR), you can follow these 5 tips to achieve maximal results!
1, the purpose of telephone voice over
A telephone voice over consists of one or more audio files that are installed on your telephone system. When someone calls your phone number, the audio files play.
Some telephone systems are non-interactive and include a simple welcome message, office-closed message, or special-event message. Interactive systems include menus, and require the caller to press numbers on their keypad in order to specify the extension to which they wish to be transferred, or in order to select an option from a list.
A system may include an on-hold message, which the caller hears while waiting on the line. Such messages may include marketing content.
2, Design the right script for phone voice over
Make sure to keep telephone voice over scripts short and to the point. Callers do not want to listen to extremely long messages. Don't use the script as the following message:
Welcome to Acme Incorporated, the best company on this side of the Atlantic! Be sure to visit our website for information on our latest sales. Don't miss out! To speak with the operator, please press pound.
You should short the script like this:
Welcome to Acme Incorporated. To speak with the operator, please press pound.
Similarly, callers can get annoyed by endless repetition of the word "please", or even the word "press". Take for example:
To speak with Larry, please press 1. To speak with Curly, please press 2. To speak with Moe, please press 3.
We can remove all the please's after the first occurrence, like so:
To speak with Larry, please press 1. To speak with Curly, press 2. To speak with Moe, press 3.
Or even remove the presses, too:
To speak with Larry, please press 1. To speak with Curly, 2. To speak with Moe, 3.
If you expect your callers to have to wait a while on the line, be sure to include an on-hold message for them to listen to while they are waiting. This is the perfect opportunity to tell callers about your latest products, discounts, special promotions, etc. In short, all of the marketing content that should not appear in the rest of the telephone voiceover can be put in the on-hold message.
You can read more about preparing a voiceover script and use free telephone voiceover script templates to prepare your script.
3, the types of voice over delivery
In general, the tone of a telephone voiceover should reflect whatever image your company wants to project: friendly, formal, professional, casual, etc. However, bear in mind that a calm and service-oriented tone is always appropriate for telephone systems.
A calm tone is especially suitable if you expect your callers to have to wait a long while on the line. Imagine waiting on the line for 5 whole minutes. That same energetic on-hold message that would have been an effective marketing tool had the caller listened to it for only 1-2 minutes will likely start to grate on their nerves by the time 3 minutes have elapsed, and your callers may be in a less than pleasant mood by the time they have reached the head of the queue. Even with a less peppy on-hold message, just the wait can be tiresome, and callers can get annoyed. You want your callers relaxed while they wait, and you want them to feel that they will (eventually) receive good service. A calm, service-oriented voiceover coupled with quiet music can help tame the savage breast.
The pace should not be too fast, and the words should be spoken clearly, as telephone voiceovers are provided in lossy format that degrades the audio quality.
4, use the right background music
Music can be used with non-interactive telephone voice overs, such as a standalone welcome message or an on-hold message. It can also be used with a combined welcome/menu message at the start of an interactive system; however, it is not usually used with the rest of the messages in such a system.
If you choose to use music in your telephone voiceover, you can either buy it, or get it free and/or royalty-free online.
Piano music is generally a popular choice for telephone voiceovers.
The music is added in by the voice talent.
5, the file formats of voice over
There are many types of telephone systems, and they use a wide variety of file formats. It is very important that you find out and inform the voice talent which type of file your system requires (VOX, WAV, etc.), which bit rate (8 bit, 4 bit, etc), and which sampling rate (8000Hz, 6000Hz, etc). Consult your system's user guide or your company's technical support, and let the voice talent know these details.
Note that with some systems, you cannot install files, and the voice talent must record directly into the system (usually onsite at your offices).
About SP studio : 
SP studio is a group of professional Chines voice talents in Shanghai China. Whenever you need Mandarin voice over, Cantonese voice over,WU voice over, you can find the right voice talents here!