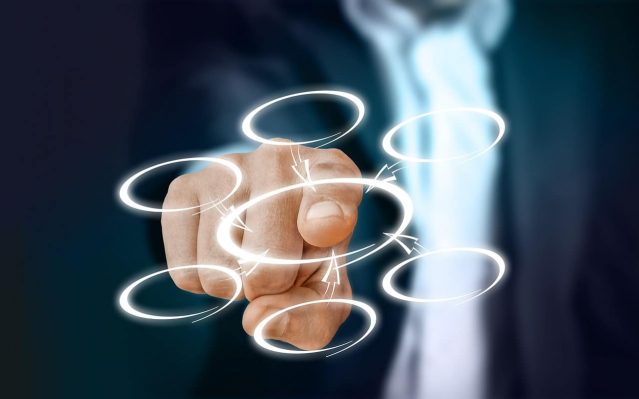 Being a voiceover artist, your talent will require a lot of promotional stuff before you reach to a well-known voiceover artist stage. Even after being well-known in the voiceover community, promotions remain an essential part of the business for better exposure and growth. As it is a self-run business, it demands to be promoted as a first priority so that people looking for your services know that you exist and you are providing with quality services.
In this article you will learn some pro steps and tips if you are new to voiceover community. We assume that if you are already on the promotional stage, then you have been doing great with demo creations, price sheet, and endless practices along with owning a well-equipped studio room.
Hopefully you have spent this time experimenting, practicing and trying new equipment and vocal styles too. If this is the case, the promotional stage will bring great revenue your way. But, if this is not the case, then we recommend you follow the above mentioned stages and then head towards the business promotion.
Another important thing to keep in mind before you decide to promote your work is that, you should have some specific categories and styles that you should promote. Choose what category and style you are going to promote according to the market demand. It is always a good idea for a voiceover artist to promote category vise, so that clients for that specific category reach you in an easy way.
BASIC STEPS:
When do you reach the promotional stage successfully? The answer is, when you have:
A Personal website
A reliable agent
Created a profile via an online marketplace
If you are done with these "BIG THREES" of a voiceover talent community, then the promotional stage is going to be max success.
For your better understanding, let's have a detailed explanation of these "BIG THREES" of voiceover community:
PERSONAL WEBSITE:
This is not only an important part for a voiceover business, but also for every self-run business a responsive and appealing website is the key. Your presence on the internet along with what style or theme you select for your presentation plays a major role.
Start with creating an eye-catching and easy to attract website which defines your talent, taste, service categories, services and your ambition clearly.
You don't need to be a certified web developer/designer to create your website. Just simply research on website building stuff and you will be able to learn creating simple yet attractive website by your own.
Few important steps to keep in mind while you create your website are:
A unique domain name purchase that represents your brand sincerely and clearly.
Purchasing a web-hosting package once your domain name is registered.
Carrying out search engine optimization (SEO) for your web content to make sure that your web appears on Google search engine when people search for voiceover artists.
Create a blog corner on your website for marketing purpose and write whatever relevant and reality based content you have in your mind related to voiceovers. You can write on daily, weekly or monthly basis for your blog.
AGENCY REPRESENTAION:
Agents working in agencies help in your business promotion by interacting with suitable clients that are looking for your service related work. An agency will actively promote your talent only when you will keep in touch and keep reminding them that you are here for promotions.
Good agents usually work hard to grab an audition opportunity for you. If this happens, avail this opportunity with responsibility and respecting efforts and time of your agent.
Be friendly with your agent and allow them to work on hassle free terms. If you will create drama or act with an immature nature then chances are that your agent won't count you on his promotion list as a priority.
BEING THE PART OF MARKETPLACE:
Market places are well known as powerhouses for voiceover talents. All you need to do is, bring your shop to some top level. A marketplace is a whole new planet for better opportunities of exposure, auditions and interaction with thousands of potential clients as compare to agents. Being a part of the marketplace, you can directly interact with thousands of clients that you will not find anywhere else.
A good marketplace is basically your partner in marketing. You give it a reason to market your talent and it works accordingly. It is quite easy to set-up your profile on major online marketplaces if you are professional and have a better grip on your talent. Current online marketplaces offer great experience for sellers as well as for buyers. For this reason, buyers also opt for some major online marketplaces to get easily what they are looking for.
FINAL WORDS:
We hope now you are well aware of the fact that having a personal website, a good profile on major online marketplaces and an agent that knows how to bring opportunities will definitely bring success on your doorsteps.
These "Big Threes" no doubt play key roles in your way to success with effective promotion opportunities and smooth business growth.
Along with these three major steps, don't under estimate the power of social media. Your authentic presence on social media will play another key role and will boost your business promotions 2x.
If you follow the above steps in the right manner, your voiceover business will guarantee bloom in less time than expected. That's our promise!
About SP studio :
SP studio is a group of professional Chines voice talents in Shanghai China. Whenever you need Mandarin voice over, Cantonese voice over,WU voice over, you can find the right voice talents here!