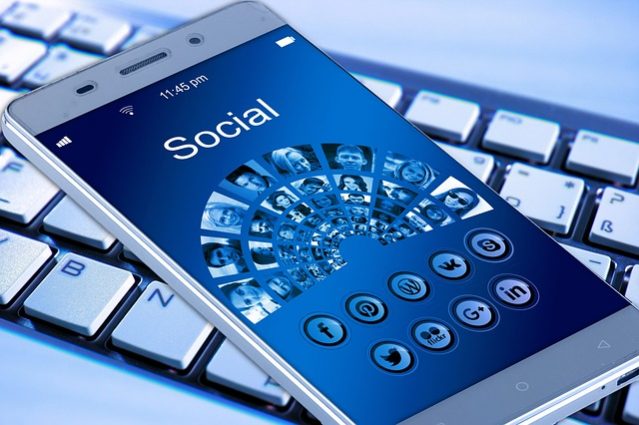 As a voiceover artist you might be struggling to get clients who cast you on regular basis or at least getting a smooth work chain by interacting customers who can give you a project every month so you can continue your work and earn.
In this article, you will learn some basics to website creation and business promotion, especially if you are thinking about a way that can increase your number of projects as a voiceover artist.
We will always encourage you to go and get a personal voiceover website that can enhance your business as an artist and will help you getting a better exposure than just sitting on your couch and waiting for someone to reach you out asking, "Can you record a voiceover for me?" That is not the case here or anywhere when you are into business.
Continue reading till the end if you are looking to grow yourself as a voiceover professional and searching for an easy to understand guide.  This guide will help you and explain why a personal website is more powerful than anything else in the go.
BENEFITS OF HAVING A PERSONAL WEBSITE:
If you have a stunning and a responsive website as a voiceover artist, you can serve yourself with better opportunities when it comes to hiring rate and exposure. A personal website owner is counted as a credible person for a client thus increasing your hire rate.
There was a time in history when people used to look for the witnesses and other stuff that could show the credibility of a person. But now-a-days, as technology and human mind have been improved a lot, people recognize others with the help of their online presence, their social profiles, links, and their personal websites.
So being a voiceover artist, you will be on the superior ground side with increased chances of better business growth and exposure as compare to other voiceover artists lacking a website.
Also your website will explain your talent and service in a better and convenient way rather than lengthy phone calls or texts explaining how you work. If someone approaches you through your website, he/she will exactly know what they will get for what. You see a good representative website create ease for both the seller as well as the buyer.
HOW TO CREATE A WEBSITE:
Without wasting any further time, let's jump in to the actual topic that is, how to create your professional website as a voiceover artist for better exposure. Below we have summarized some basic yet major steps to get started with your voiceover website:
GETTING A DOMAIN:
Domain is actually a web address for your website which helps the traffic to find your web or basically it appears on the search bar when someone tries to reach you out for your web. It redirects you and the buyer to your site.
Domain is purchased from different domain providers. Following are some popular examples to get your domain from; Godaddy, hostgator, a2hosting, etc.
You need to decide a name for your website before registering a domain. For example; Allen Voice Over Services. You can get a domain name as, www.allenvoiceoverservices.com for your decided name. Make sure you select a unique name for which a domain is available and not taken up by someone already.
HOSTING PURCHASE:
After you are done with a domain registration, you will need a reliable and a reasonable hosting plan. This hosting plan will launch your website as a live web on the internet.
We recommend opting for a WordPress hosting as it is very easy to manage even if you are not familiar with the programming and coding stuff.
You can buy a hosting plan from the same domain provider as well.
CREATING A MOBILE-FREINDLY WEB:
Counting it as a major fact, a huge percentage of people these days use internet on their mobile devices instead of desktops. To win the modern race, you need to be careful with the website creation. Your website must be mobile friendly so that people who are viewing your website on their cell phones get a user friendly experience.
"ABOUT YOU" WEB CONTENT:
After you are done with the above mentioned steps including domain, hosting along with a simple mobile friendly design, include some personal information about yourself as "ABOUT US" page. Do not forget to include if you have some previous work samples as your portfolio. If you are a beginner then obviously you have to build that portfolio but, never ignore the power of your introduction as a professional voiceover artist.
Also your introduction must not be only about yourself but it must be about your services and talent.
Always remember, "People hate to be sold", so do not offer your services everywhere on your website, rather attract the buyer with your professionalism.
ADDING A BLOG PAGE ON YOUR WEBSITE:
Being a voiceover artist, you are definitely aware of so many things what other people don't know about. Take this as another opportunity to attract and help them with your knowledge regarding voiceover. People will love to hire you being educated and well-acknowledged about your community.
Blogging is also essential for the SEO (Search Engine Optimization) of your website because if you are a beginner, you need to hit the higher rank on Google and this task can be a little tough one. But with the right and mature strategy you will get your website ranked higher soon.
FINAL STEP:
Promote your website on Social Media platforms:
Now that you have an appealing professional website, it is time to get some visitors and increase traffic. What else can be a better option than social media?
Yes, you get it right. Social media should be your next target to promote your website in voiceover community. Promote your web link on various voiceover groups, run some ad campaigns and design promotional stuff. In this way your newbie web will get better exposure and ranking.
All you need to do is create a website, get a domain, purchase a reliable hosting, work on basic SEO and finally promote your site on social media. You are ready to get some bumper offers, tighten your seat belts!
About SP studio :
SP studio is a group of professional Chines voice talents in Shanghai China. Whenever you need Mandarin voice over, Cantonese voice over,WU voice over, you can find the right voice talents here!