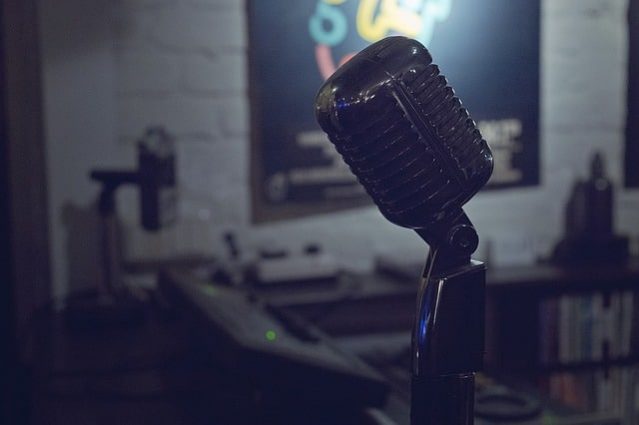 INTRODUCTION:
Voice acting is one of the most exciting as well as varied career. What can be more fun than using your voice to earn money, traveling and being a part of a well known growing industry? Sounds great, but do you know or have what it takes?
The voice over industry is one of the biggest growing industries now-a-days. Starting from the voice of Google, to explainer ads, to Advertisements, to radio ads, to corporate training, etc, Voice acting is making its growth everywhere.
We are well aware of the fact that the world has become digital. Digital world now has a huge demand for voice talent no doubt. If you opt to be a voiceover artist, you will have vast category range to join in. As a voiceover artist you might be working on a TV ad one day, or a radio commercial the next and then the following day, may be on a cartoon. Tons of options and opportunities will be welcoming you to grab them.
How to make a living with a different type of talent, that is, your voice? It is one of the most popular discussion topics asked on the web. Before you decide to invest money in some home studio, basic equipment, and a demo reel, read till the end. We have gathered some good ways and points to learn a bit about your voice as a beginner voiceover artist.
Today we will share a basic guide to acknowledge you about how to become a voiceover artist. Following this basic yet affective guide, you might find a career as a voiceover artist that fits you perfectly. If you are a beginner and looking for an easy to understand guide about how to become a voiceover artist, then keep reading!
BEGINNERS GUIDE TO BECOME A VOICEOVER ARTIST:
So what it takes to be an expert voiceover artist? Having a great voice is definitely not enough, although it helps if your voice is unique or variable. Other points that are important to begin your journey as a voiceover artist are summarized below. Have a look:
VERSATILITY: One of the most important skills is If you are able to switch from a young boy to an old head, human to alien, etc in the flex of your vocal cord, you are on the right track. This is definitely a type of profession that can be initiated at any age, with older and younger, both voices welcomed alike. Although it helps and provide further favor if you have the range to play a human of any age and gender.
CONVEYING EMOTIONS: Research states that many of the voiceover artists study drama or acting, although this is not at all an essential part for this field. Mostly, actors learn to use their facial expressions and body language to convey emotions and feelings. On the other side, voiceover artists have to convey emotions solely and only through their voices. So, it is not at all necessary that an expert actor will be a great voiceover artist too.
ATTENDING WORKSHOPS: In order to initiate, you should attend important voiceover workshops. These are a vital part for learning various aspects of the desired job. It will help you in exploring the range and variability of your voice, to identifying your unique selling points along with how to approach different styles of voiceover art.
RECORDING SHOWREEL:When you are done with the learning, research, and finished studying, now it is time to record a showreel. This recorded showreel will be then sent to job agencies and casting agents. So it is very crucial that you record the right and appealing content. For this you can have this good idea to listen to the showreels of some of the top professional voiceover artists. You can find them on job agency sites, for pointers, etc.
USE YOUR DIAPHRAGM: Now this is an important point. When you are listening to your voice, consider whether you are using the nasal, your mouth, chest, or your diaphragm voice. A nasal voice will always sounds unpleasant, a voice from the mouth sounds very quiet. On the other hand a chest voice sounds very pleasant, but a diaphragm voice is the most powerful and has the best sound as compared to all the above ones.
To develop and polish your diaphragm voice, try practice breathing deeply and watching your stomach rise and fall. Make sounds that come out from your diaphragm, such as laughing or yawning. Once you get the good grip of it, it is then just a matter of maintaining the voice.
PRACTICE MAKES MAN PERFECT: "Listen to TV ads and practice, practice, practice," Ruiz advises.
As a great practice tip, take a script and read it with sort of silly voices. This is because you have to remember that you have to act, too. You need lots of ridges and furrows in your voice and more expression because audience cannot see you.
Being able to read aloud is one of the effective and essential parts for voice acting. Especially, if your job needs you to read from a script. Read books, or news articles, even magazines out loud on a regular basis to get more used to and comfortable with it. Spend at least 30 minutes a day reading out loud and clear.
PROFESSIONAL SHOWREEL RECORDING: Once you are perfectly ready, it is time to think about recording your showreel at a professional recording studio. Carry a good selection of pieces to read out. You will also need an audio engineer who can mix them with some background library music. As a pro tip, put your one of the most natural sounding recording at first.
SELECT THE RIGHT LOCATION:If you are seriously looking forward to opt for voice acting as a main career, then you may want to live in a city having a large voice acting industry. Although in the current situation, the internet has decreased the necessity of locations, but it can still be helpful to be in the center of things.
RECORDING TYPES TO KEEP IN MIND:
On the go, below we have listed some types of recordings to include as beginner:
Natural voice
Commercials
Documentary/narrative style
Promos
Corporate
Drama
Impressions and accents
SOME ENDING GENERAL STEPS TO TAKE:
The guide doesn't ends here, have a look below:
Head to any of your local theatre and jump on the stage.
Take improvement classes at your local theatre.
Attend an acting meet-up.
Listen to Ads and record your voice on your cell-phone and play it back.
CONCLUSION:
The extract of this article is you need to get used to reading and voicing in a loud voice. Take notes and start to think about how you can apply these points. As you start your journey on how to become a voice actor, the most important point is to practice as much as you can.
Keep your voice healthy by staying hydrated and quit smoking. Rest your voice from time to time as it will benefit your vocal health. Also make sure to work out an agreement for pay with your talent agent.
Acknowledge yourself that the competition for voiceover acting is intense. You must have a unique voice and be an extremely talented individual to initiate the career.
About SP studio :
SP studio is a group of professional Chines voice talents in Shanghai China. Whenever you need Mandarin voice over, Cantonese voice over,WU voice over, you can find the right voice talents here!