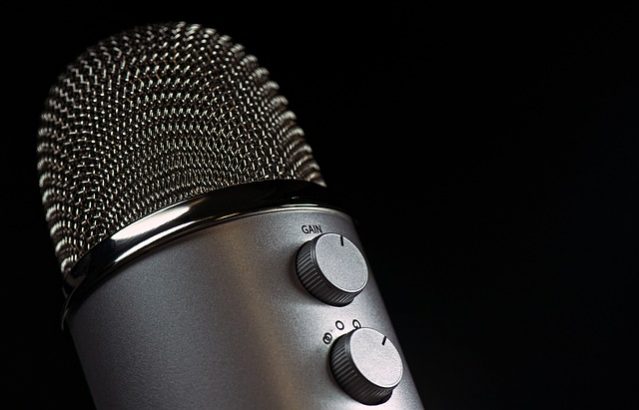 INTRODUCTION:
If I opt to be a voiceover artist, will it make my living? Will I get paid enough? What is the minimum pay of a beginner voiceover artist? What is the maximum earning a voiceover artist makes? Can I choose this career professionally without working on anything else? Do voiceover artists become financially stable?
If all of the above questions are few of your first questions when planning about a career in voiceover, this article is for you.
Voiceover is one of the biggest entertainment industries growing every day. If you want to be the part of voiceover industry, you need to do it as your passion. Only if you love performing and want to make your living out of it, then your questions will perfectly get answered.
When you start any business of any sort, as an initiator, you are the boss of how you make money and how much money you make. This is something completely in your hand and mind to plan and achieve. Every business demands intense efforts in the beginning to have a strong base and well-maintained growth. If this is not something that your mind is working upon passionately, voiceover industry is not for you. But, if the case is vice versa, voiceover industry is just perfect for you.
Before you begin, ask yourself these questions:
Do you love voiceovers?
Do you get a thrill when you hear your voice on the Radio?
Do you get excited to hear yourself on television?
Would it be an achievement if the document you narrated gets heard by hundreds and thousands of people?
Will you be a voiceover artist because you don't want to be anyone else at all?
You want to do voiceover because you cannot imagine doing something else?
If your answer to all the above questions is YES, then you can earn beyond expectations being a part of voiceover industry.
VOICEOVERS AND COMFORTABLE LIVING:
Voiceover business, if done right from the beginning, can make a perfect comfortable living. If you train your skills over time, and required voiceover tools are on point, then your financial stability has nothing to worry about.
Talking about the yearly income of a voiceover artist, it varies greatly from person to person and from year to year. When a beginner begins to earn, his/her earning is mostly reinvested on demos, studios, marketing, better training, etc. As soon as you have a good number of stable clients, your revenue streams will be clearly visible. The better revenue stream you have, the better chances to earn for a dream living.
BEGINNERS QUOTE FOR VOICEOVER SERVICE:
It is important to know what to quote to a prospective client. It basically depends on various factors. But more importantly you should have all the information needed before you send your client an accurate estimate.
Two important factors that you should know are:
You should be well aware of the market where your service will be aired.
This market can be vast than the radio or television stuff.
You should know that will it be aired locally, regionally or nationally.
Locals here refer to a small population (a million listeners or viewers) in a single city or town.
The regional market is the market that has a target audience with an estimate of above one million people. It covers a particular geographical area
Now a nation or nationally refers to listeners that are above millions and include some metropolitan areas. National markets are major markets for a voiceover business. They include Internet/news media, documentaries, in-house advertising, etc.
ON WHAT BASIS VOICEOVER ARTISTS GET PAID:
Voiceover artists get paid on per project or per job basis. Being a voiceover artists your earning may begin from somewhat 100$ for a 15sec recording, 250$ for a 30-60sec commercial recording to about 3000$ for a single audio book.
Also there are various ways for the calculation of voiceover artist's earnings. Below we have mentioned some of the common ways that calculates how much the artist will be paid:
Word count of the script
Per job/per project basis as freelancer
Hourly basis
Rate sheet development
YOUR MINIMUM DETERMINATION:
You should set some rules before you dive in the pool of voiceover business. First of all, you should and must ensure that you value yourself as a professional artist. If you will undervalue your own talent than how come others will value it? Once an underrated service will remain underrated forever no matter how hard you try to bring it up.
Take this example; a professional voiceover artist should cost a good minimum amount even being a beginner. If you will invite your clients to hire you on low rates being a newbie, they won't consider paying you high in the future even. They will always expect to have a voiceover service at cheap rates from you, no matter how expert or professional you get. This thing can definitely make difference in better living and living hand to mouth.
In our opinion, charge what you deserve, charge what your skill, time and service are worth. Begin with charging a 100$ per job if you are confident and well practiced in your job. If the client says that they are getting same stuff done in cheaper rates, give them the reason to pay you high with your professionalism and quality job.
MAKING MONEY ON GLOBAL MARKET PLACE:
The beauty of being a part of voiceover industry is that your work is mobile. You can earn from anywhere and send your work to anywhere. Isn't this the best part? Entertaining jobs based only on your talking and completely okay with you working from home, or anywhere.
This means if you are working from China, you can get clients from Japan, Spain, Canada, Los Angles, all at once. Wow! You can work on any freelancing platform, get hired, and get paid simply. This is easy and reliable as there is huge demand of this talent across the globe.
As a voiceover artist, you are definitely the part of the global market place and the huge network.
CONSLUSION:
Still wondering how much a voiceover artists earns? The answer is very much hidden in the fact that how much passionate you are about it. The more you work hard, train hard, practice, and focus on business development, the more you are able to make. If you are someone who is deeply passionate and ambitious about your voiceover talent, you can definitely be in the top 10% voiceover artists that earn globally and enjoy a dream living.
About SP studio :
SP studio is a group of professional Chines voice talents in Shanghai China. Whenever you need Mandarin voiceover, Cantonese voice over,WU voice over, you can find the right voice talents here!